Sailing Round the World - dream come true PART I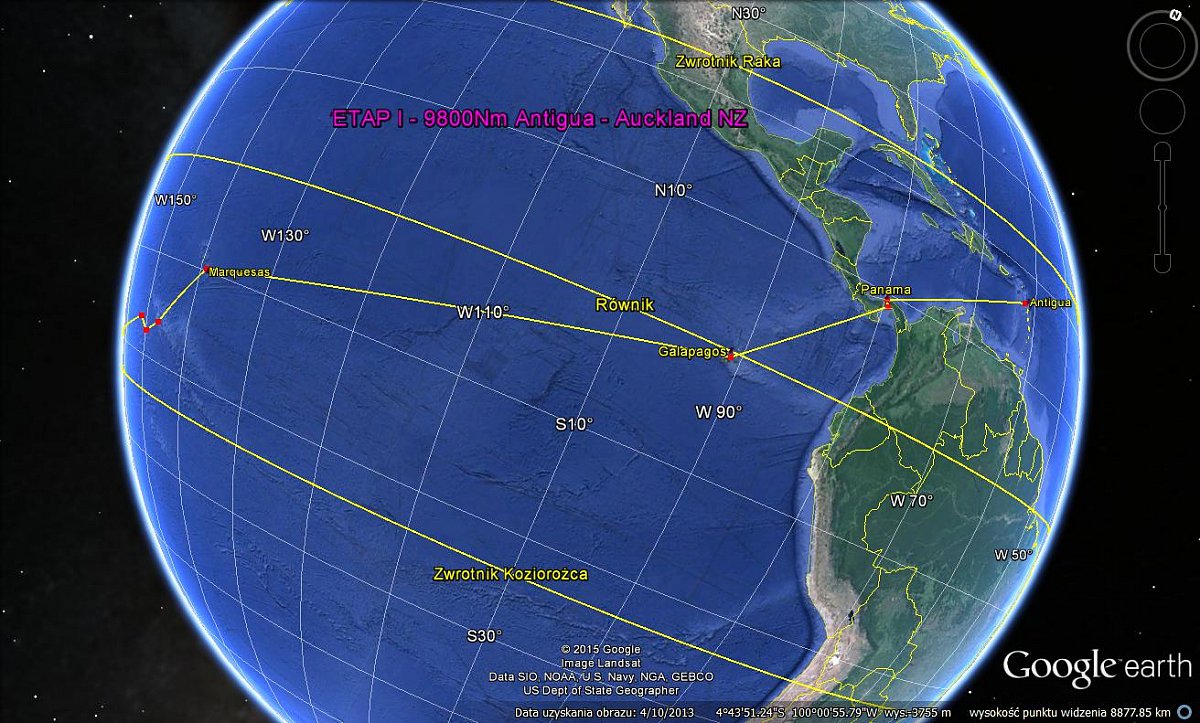 What is the biggest dream for a passionate diver? Probably to dive in Great Australian barrier reef… http://www.greatbarrierreef.org
What is the biggest dream for a globetrotter? Probably to explore all continents and to reach unspoiled places which not many people have seen.
What is the biggest dream for a sailor? For sure - Circumnavigation- sailing round the world.
Going around the world by the boat we can have it all at once!
It is definitely our dream, since we have crossed the Atlantic ocean in 2009 with ARC regatta. It is somehow natural next step of dreaming.
As we are pragmatic, we turned it into a goal which has to be reached and now it looks like it is a serious plan.
Two years ago we have observed and followed very closely similar event organized by Oyster Marine - called Oyster World Rally 2013-2014
http://www.oysteryachts.com/worldrally/20132014/gallery.aspx
Having in mind our limits, level of knowledge, safety and preparations needed for such ambitious trip, we have realized that it is a fantastic opportunity for us to join the event organized by Oyster for its customers.
Most probably, if we would need to do it only by ourselves, preparation would take us 6-7 years and as for now we are not sure if we would decide to
do it.
Oyster team responsible for organization of the Round the Word trip, consists of very experienced sailors, some of them are rescue officers of
RNLI UK, some are experienced racing sailors, providing good guidelines and knowledge about crucial preparation elements to make this trip happen.
The idea of cruising the world in a fleet, with great company of other sailors (some of them are our friends already) brings a taste of social life
to the event and builds our confidence.
Route Plan
Event will start from Antigua in January 15th 2017
PART 1 – Pacific Rally, 2017
3 months, January to March '17, ~5000 Nm
Antigua 15th January 2017, 9 days 1180 Nm
Panama 18th March 2017, 7 days 870 Nm
Galapagos 17th April 2017, 22 days 3030 Nm
early May to arrive Marquesas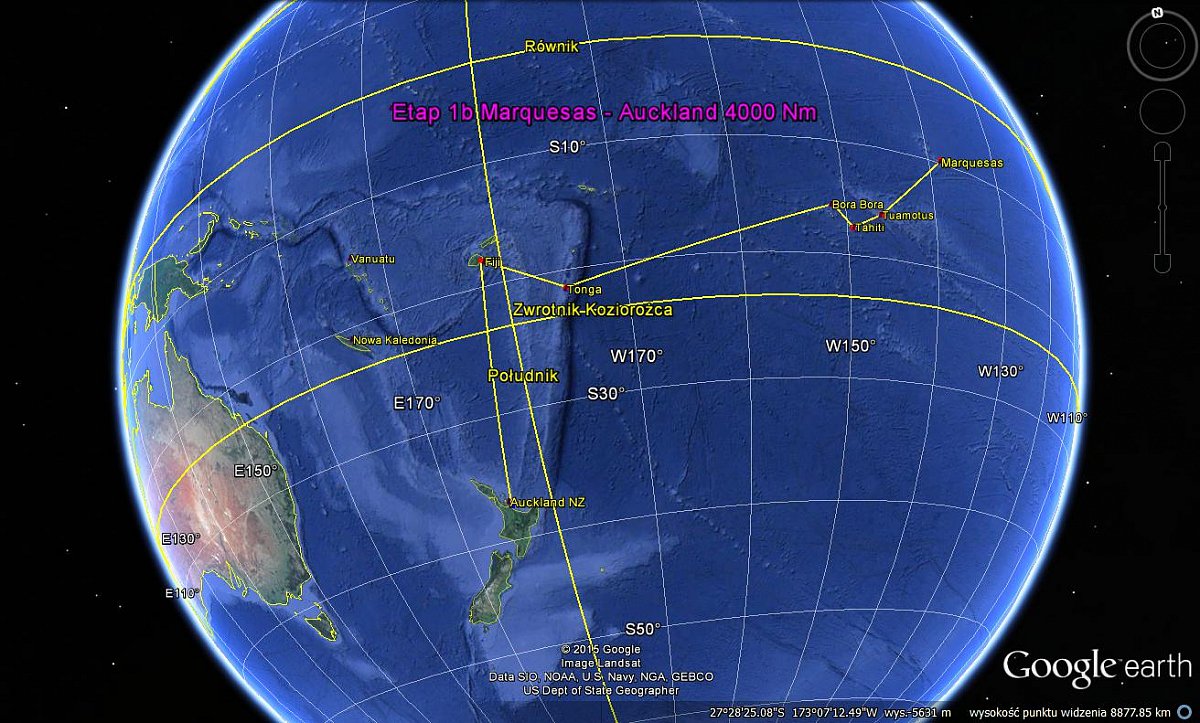 ETAP 1b Pacific Cruising ~6 months May '17 to November 17 ~ 4000 Nm
Marquesas via Tuamotus 24th May, 2017 6days 760 Nm
Tahiti 7th July, 2017 1 day, 130 Nm
Bora Bora 16th July, 8days 1200 Nm
Samoa 14th August, 2017 3 days, 400 Nm
Tonga 12th September 2017, 3 days 400 Nm
Fiji 15th October, 2017, 9 days 1180 Nm
Auckland, New Zealand