About Us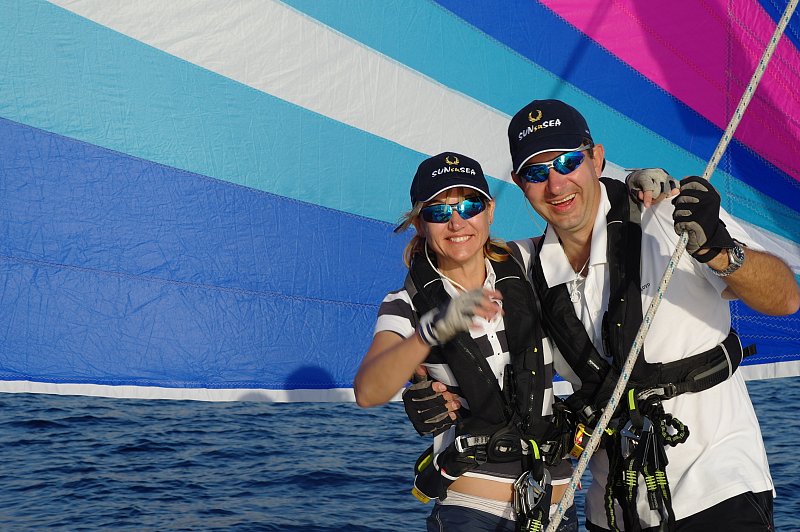 Me (Mariusz) and Paulina have started sailing when we were teenagers, on beautiful unspoiled inland waters of Polish Mazurian Lakes.
Later on, being more and more curious about the world, we have started to charter different boats in different locations around the glob and have set our dream to have our own boat and explore the world .We found that owning a sailing yacht is the only way to experience real freedom. Now it's like spinning the globe while having you eyes closed and then pointing random place on the world in order to visit this place with yacht. However it still depends on availability of holidays so from this point of view we haven't actually reached complete freedom yet.
Since 2007 we have started to shape our distant dreams visiting shipyards and taking part in boat shows around Europe. We were also checking different yacht manufacturers and brands looking for features such as seaworthiness, safety, sleek design and of course, a bit of luxury keeping in mind, that some day, we would like to live on boat as if it was our second home.
Yachts like :Discovery, Hallberg-Rassy, Southerly, Delphia, Najad, Dufour, were carefully considered and examined by us during our visits. They all looked interesting and met most of our criteria.
Then we found Her!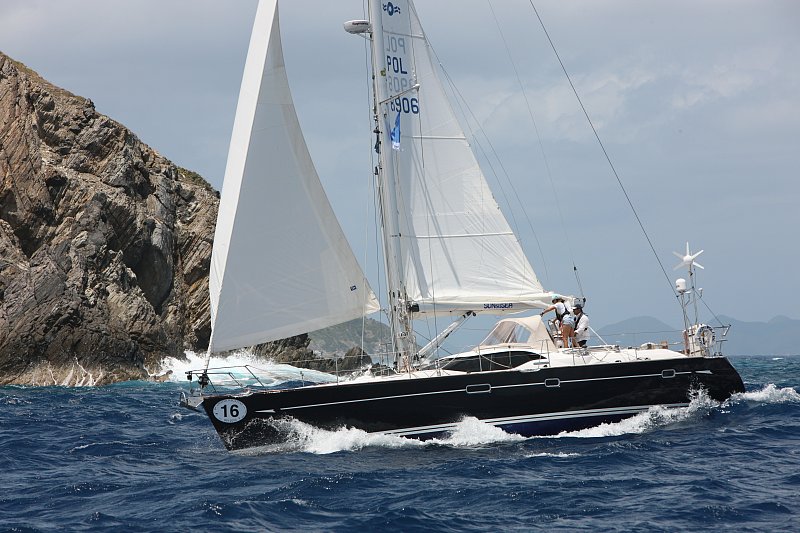 She was outstandingly looking, had this mysterious spirit. She has perfect balance of the blue haul composed with state of the art unique shape side windows, like a dolphin eye. Looking at her, we could admiring sensuality, dignity and elegance a specially when dressed in perfectly, well-cut snow white sails.
Our choice fell on yacht designed by Rob Humphrey and well made by Oyster Marine – Oyster 46.
Final decision was made unanimously, without doubts, right after first sailing trial in August 2008.
Since then our real adventure began. With help of Oyster team and project manager the boat was build according to our needs with involvement of vast marine experience that they have shared with us.
We set ourselves an ambitious goal for us (ambitious that time) but adequate for Her, namely, Atlantic Ocean crossing, which we successfully did in November 2009, by joining the ARC (Atlantic Rally for Cruisers).
We named her SUNsuSEA – name based not only on a French sentence - sans souci, that means without worry or carefree but also it is named just like Frederick the Great, King of Prussia named his passion to art and harmony, by building his life asylum, summer residence in Potsdam near Berlin. We named it also after my wife's and mine passion to sun and sea.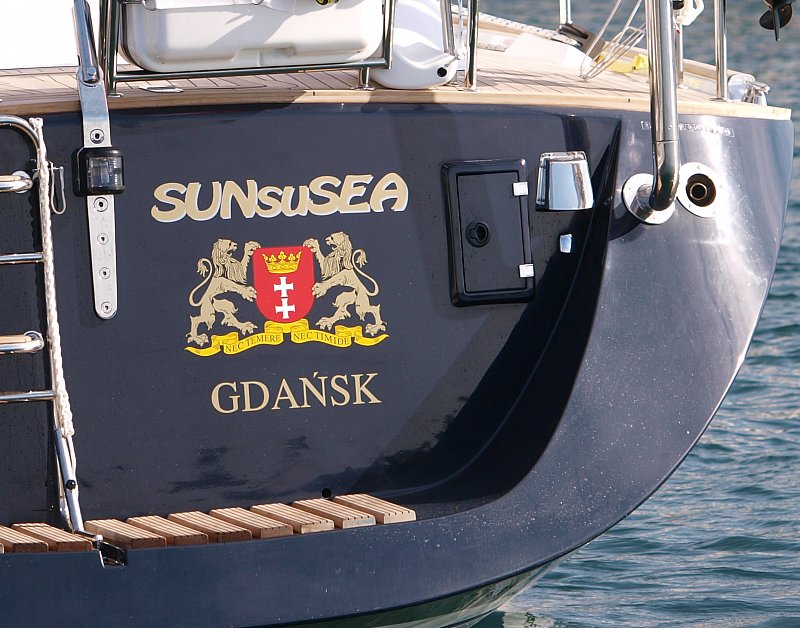 To make it easier to read and understand for those who are more fluent in English then in French the name was transform to SUNsuSEA.Since then we've acquired much more sailing and technical knowledge and experience, leaving almost 20 000 Nm behind us. However we are still learning every day at sea and still having great respect to it and to power of nature. We are aware of human limits as well as our possible lack of knowledge of sailing skills.