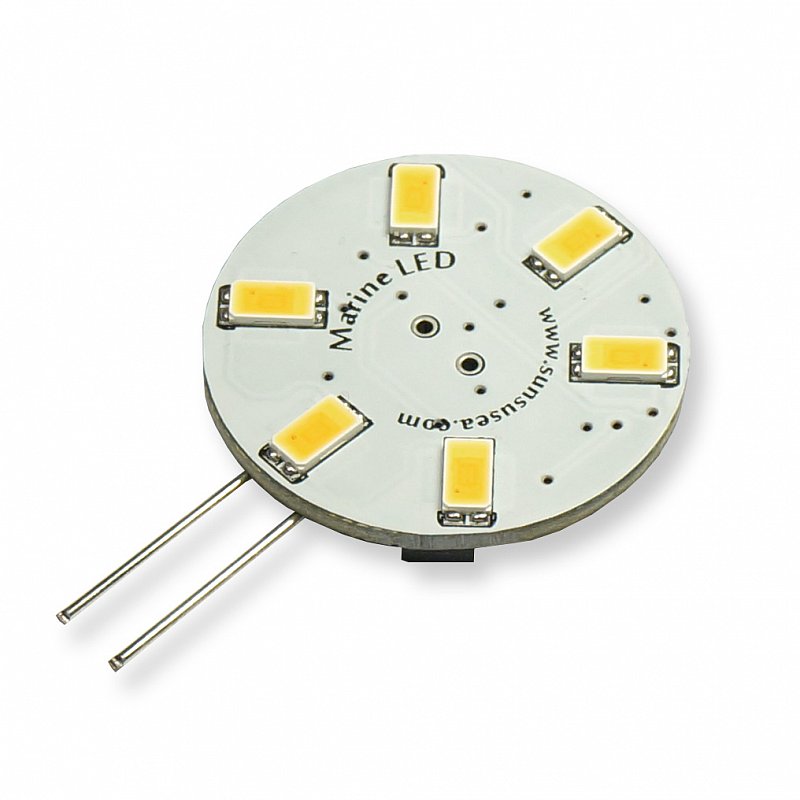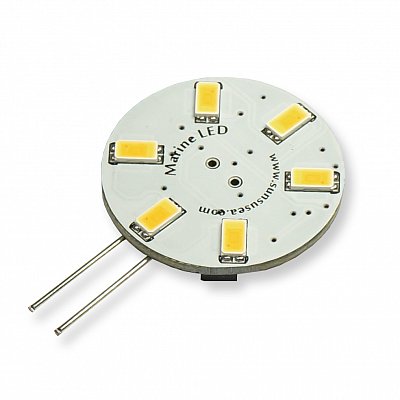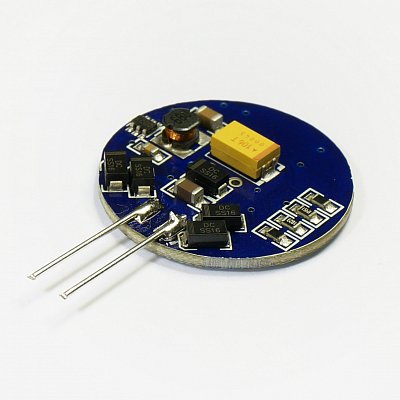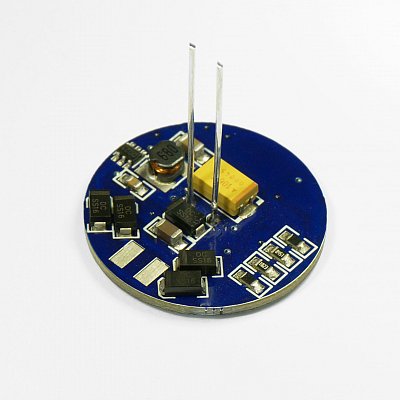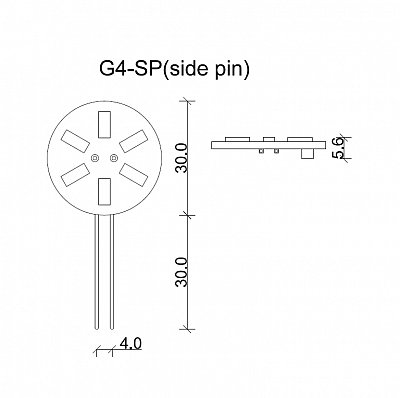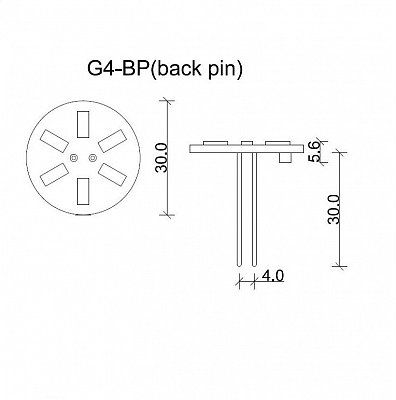 Sealeds SEA6E-100lm-2700K-95-12-24AC/DC
Replacement bulb for Halogen 7.5 W G4 bulbs. Super warm high quality light with CRI >93 and AC/DC 10-30V multi voltage. Long life. Low power consumption.
WE ACCEPT Payment by PAYPAL - easy way to do it!








Product specification
Additional information
Options
Number of LED:
6
LED type:
5630 middle power
Brightness (lm):
108
Colour Temp:
2700 Kelvin (super warm white)
Colour fidelity:
CRI >93, R9>50
Operating Voltage:
DC 10-30V; AC 10-24V
Power Consumption:
max. 1,20 W
Current:
0,1 A @ 12V / 0,05 A @ 24V
Base type:
G4 side or back pin
Effect on radio frequency:
no interferences
Beam angle:
120'
Allowable operating Temp:
-10°C ... 50°C
Led life:
50000 hours
Dimensions:
D30mm, H5,6 mm, pins length 30mm, on request available longer pin versions
Warranty:
2 years
The driver has built-in:
protection features such as pulse by pulse current limit
thermal sensing and
shutdown due to excessive power dissipation.
Truly marine product, based on high quality, long life components. One of the highest CRI offered on the market, combined with super warm white colour light makes SeaLeds the perfect light source at sea.
It is our product, designed and manufactured in EU.
WE ACCEPT Payment by PAYPAL - easy way to do it!
There are two options of SeaLeds available depending on application.
Side pin is usually required for downlight fixtures
Back pin is required for reading lights as shown on the picture.